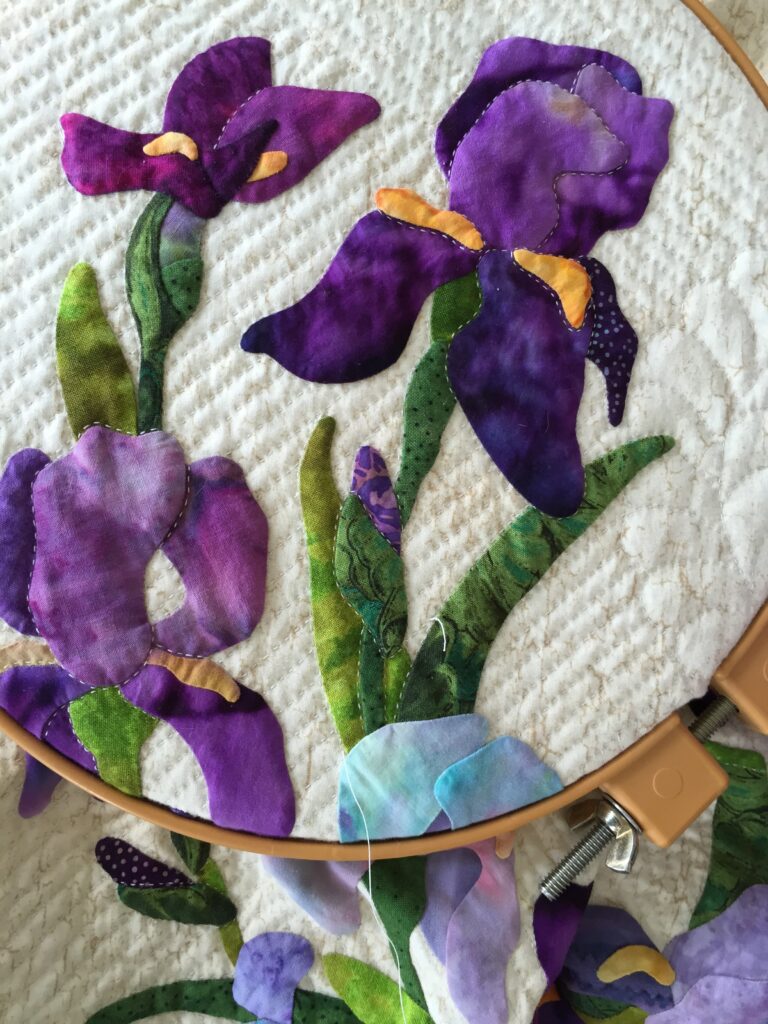 Featured above: Original applique design, 'The Iris'
At Glass Thimble Quiltery we are taking our passion for art and textiles and bringing it online to share with you. Our goal is to provide the materials and services needed to create tomorrow's treasured heirlooms… today! We encourage everyone to look at quilting as a lifelong journey with many destinations.
A little about myself: My love for sewing began at a very early age, but my greater passion for quilting began in 1996. I started out as a self-taught quilter, but I've continued to enhance my skills through extensive workshops with prominent quilting artists including Nancy Pearson, Karen K. Stone, Diane Gaudynski, Linda Taylor and Elly Sienkiewicz. I am now a quilt designer, a teacher in applique, patchwork, hand & machine quilting, and I have been a longarm quilter since 2008.
I am also the recipient of many awards for my work including Best of Show at Quilting in the Badlands; First Place at the Vermont Quilt Festival and I'm a two-time winner of the Award of Excellence for the Best Hand Quilting at Quilt Canada 2010 and 2013.
Thank you so much for visiting The Glass Thimble Quiltery online store. I look forward to seeing you often.
Sharla Babcock, Owner